Types of refrigerated kitchen equipment
The kitchen needs a variety of refrigerated counters to store prepared food and drinks. Food can be loaded into gastro norms dishes of various dimensions, into a refrigerated counter with guides for gastro norms dishes. There are boxes and drawers for storing drinks.
We produce the following refrigerated counters of various dimensions:
Restaurant refrigerated counters with guides for GN containers

Restaurant counters with refrigerated boxes

Restaurant counters with refrigerated drawers

Restaurant refrigerated counters with built-in compressor

Catering refrigerated counters with separate compressor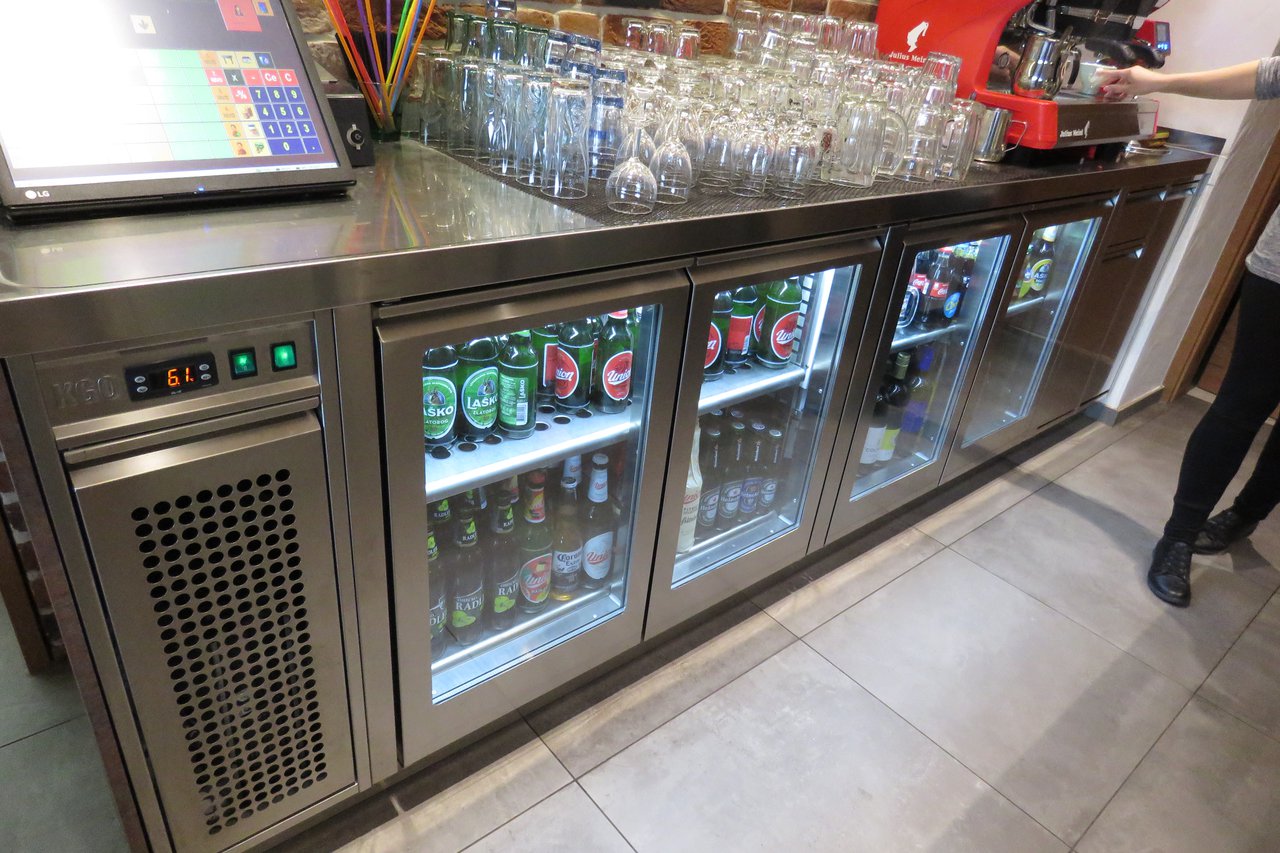 With refrigeration equipment, the emphasis is on completely breaking the thermal bridges, so there are also minimal heat losses.
Styrodur 40 mm thick is used for insulation, and polyurethane mass is used for cooled upgrades.
Cooling drawers are made at the height of a bottle of beer, so that 32 bottles go in one drawer. The guides are telescopic and it is possible to fully pull out the drawer. On the front of the countertops is raw plywood or panel and it is recommended that it does not reach the floor. In case of any reason for the facade to get wet, water does not come into contact with the wood. From the work site we make a coke made of stainless steel so that the trash does not remain under the counter and from the facade side at the customer's request. We typically use R.F. sheet metal 1 mm thick, but can also be 1.5 mm thick.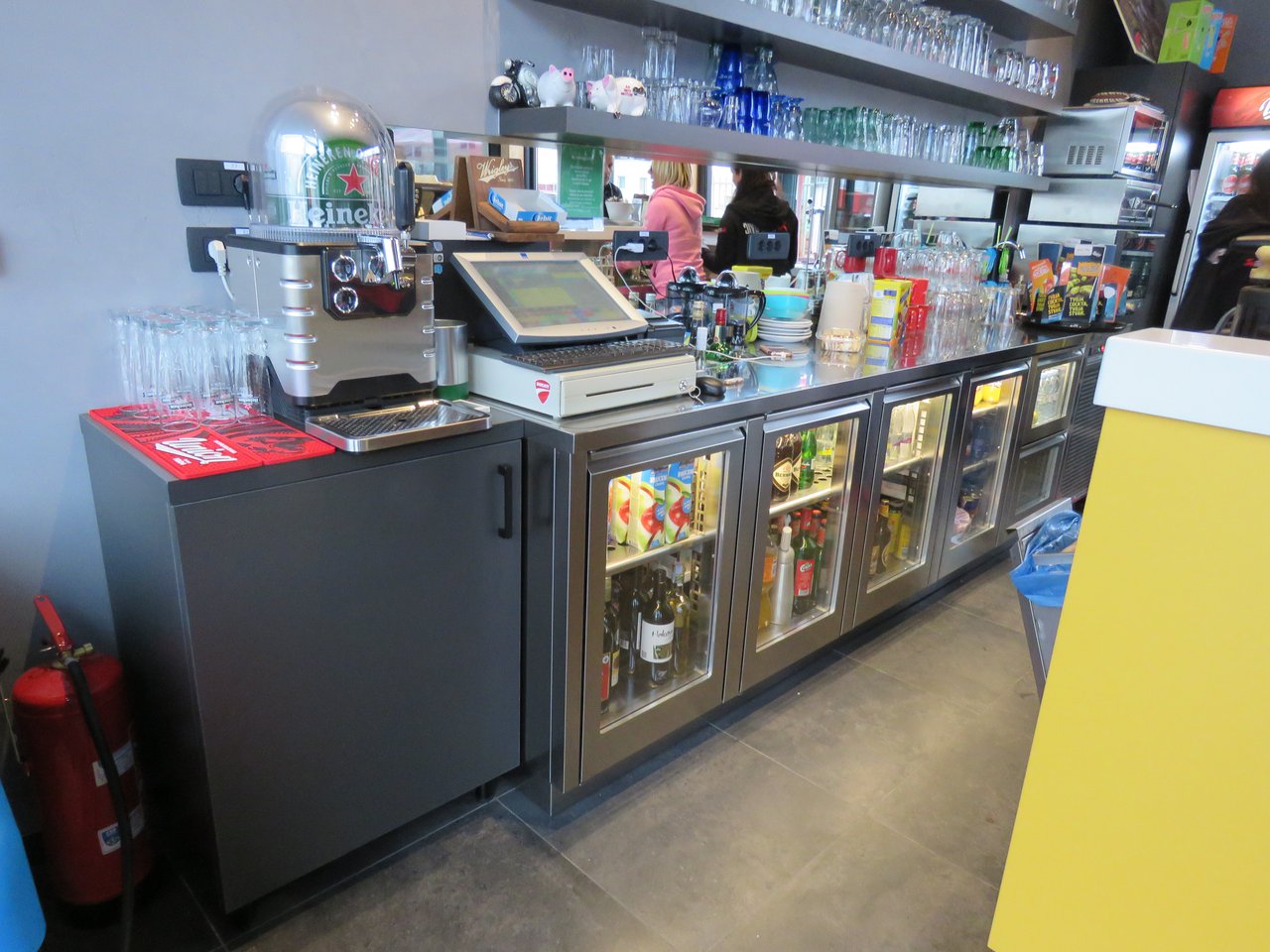 The temperature range of cooling is +3 to +10 degrees C, and for freezing counters up to -17 degrees C. Drying of condensed water is automatic. We only install digital thermostats with a display. Beverage coolers are dynamic, and for food we install evaporators with calm cooling so that the food does not dry out.
Freezer counter 2040x750x1000 mm. or ice cream up to - 20 oC. For spas measuring 360x250x200 mm, capacity:20 pieces of spas. However, if the dimension does not suit you, we will make a freezer in other dimensions.